"Success comes from a person's ability to communicate, negotiate and lead, and not
so much from their technical knowledge".
Orlaith Carmody
As an executive or professional in a fast-paced world, are you considering coaching for performance and career satisfaction?
Who doesn't want less stress and more impact, right?  And, of course, better relationships, results, and rewards.
I can help you to move the needle, in the same way, I have helped hundreds of clients, most of whom you would think did not need coaching because they were already quite successful.
But they actively chose coaching, because of the results they knew it could bring.  I have seen them become international key-note speakers, high profile media spokespersons, board members, elected representatives, and team and business leaders of every kind.
There is no reason why you, too, should not achieve your goal, however great or small, and it would be my great pleasure to work with you to achieve clarity and to develop the road map.
I bring to every session deep experience, proven strategies and a load of wisdom – acquired the hard way! – which I offer you to support your personal self-development journey.
Getting started is simple. Make an appointment here for a free initial telephone chat to see if I can help.

Orlaith's coaching style is very much focused on "hearing" the client. I highly recommend her.
Orlaith has a unique talent to make people feel comfortable to talk freely.
"The most on-point, results-driven course I have ever attended. Focused on the person.
About Orlaith
My coaching practice grew out of a training and development business I co-founded back in the 90s. Through working intensively with the senior leadership teams of diverse organisations in the public, private, political and not for profit sectors, I grew to understand their culture and people goals, which in turn led to many requests for individual and team coaching.
Today I have delivered over 1,000 one-to-one coaching hours with more than 200 senior leaders, and over 1,500 group coaching hours. I have also facilitated and led more than 100 high level off-site strategy sessions.
My specialism is communications and executive presence, drawing on my previous career as a broadcast journalist and later as a people development specialist, consultant and strategist.
My mission is to bring out the best in you or your team and I offer a safe and skilled partnering with you as you navigate your life and leadership challenges.
The Small Print
I am an accredited Senior Practitioner (European Mentoring and Coaching Council), I undergo regular supervision and CPD, and follow the EMCC code of conduct and ethics, including Diversity and Inclusion.
I have an MA from Dublin City University (DCU); I'm a Fellow of the Irish Institute of Training and Development (IITD); a Certified Management Consultant (CMC); a member of the Institute of Directors (IoD) and a former President (2016) of the Irish Chapter of the Entrepreneurs' Organisation (EO).
Coaching is often described as "a partnership between a coach and a client in a thought-provoking and creative process, which inspires the client to maximize personal and professional potential."
Working with a coach allows you to take time out for yourself to explore what you want to achieve and how you should get there. But you have to understand that the solutions to your issues are found within yourself – prompted and supported by the coach, certainly, but not provided by the coach. We try very hard not to give advice, or tell you what to do!

In a coaching relationship, the client agrees to:
Attend a number of sessions
Provide the topics for discussion/work
Set and pursue meaningful goals
Manage the coaching process
Attend a number of sessions
There are a few other things to agree before we start, but that's the basics. I prefer to work face to face for our agreed sessions, because it is more enjoyable for both of us! But I'm happy to use Skype or Zoom if necessary, from time to time, to get the job done.
A powerful speaker full of wisdom, energy and positivity, Orlaith helps audiences to understand that they can achieve anything!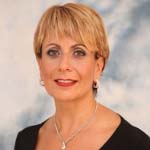 "Thanks Orlaith for speaking in the Big Debate at the 2014 SME Assembly in Naples, and congratulations on carrying the audience with you in such a convincing way. The response from all the delegates was overwhelming, not just the President of Italy!"
Joanna Drake, Director and Deputy EU SME Envoy, DG Enterprise and Industry, European Commission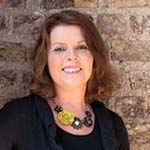 "An inspiring and captivating talk, Orlaith's passionate delivery really resonated with our audience. Her message, her energy and her humanity were palpable in the auditorium."
Patricia Fitzgerald TEDx Licencee and Organiser
Irish Women Lawyers Association
Enterprise Ireland, New Frontiers Programme
Irish Charities Institute Launch
Women for Election Inspire Programme
EO Global Leadership Conference Bangkok
EO Ireland Ignite Conference
EO Houston Media Conference
EO Presidents conference, Dubai
EO Global Leadership Conference, Athens
EO Global Leadership Academy, Washington
National Recruitment Federation Conference
International Women's Day Conference, UL
Attend a number of sessions
As a conference MC or session moderator, Orlaith combines the broadcaster's command of the microphone with the entrepreneur's understanding of business to deliver smoothly running and impactful events.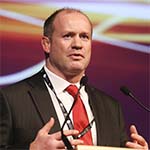 "At the Pendulum Summit 2015, as the afternoon MC, she charmed the 2,000 attendees with her warmth and style – not least the keynote, Deepak Chopra. We were absolutely delighted with Orlaith's contribution on the day"
Frankie Sheahan, Founder and Event Director, Pendulum Summit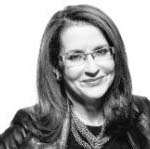 "Orlaith's professional expertise as a communications authority was crystal clear as she gracefully connected the talks and drew in the audience. The afternoon was a complete success thanks to her."
Susan G Duffy, Ph.D. Executive Director, The Center for Women's Entrepreneurial Leadership, Babson College, Boston, MA.

IMPACT Mergers in Education Conference
Instagram for Business with the JJ Community
IMPACT Symposium on Higher Education
IMPACT Professionalisation of Early Years Education
Pendulum Summit , National Conference Centre
Impact Educational Division Conference
ICSB World Entrepreneurship Conference
Meath Partnership Conference
Kildare Enterprise Board Conference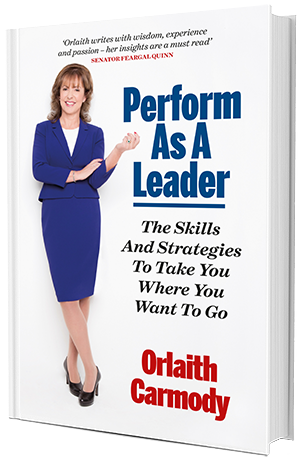 My best selling book, Perform As A Leader (Ballpoint Press 2015) is the complete toolkit for developing your communication skills, and is the foundation for all my coaching work.
The focus is on self development, positive change and working on the key interpersonal skills which are more and more essential for leading teams and progressing professionally.
The book includes a chapter on coaching for leaders, a framework for moving from an arguably dated style of leadership to a more current style – Commander to Coach – which you might find useful.
Let's Start a Conversation